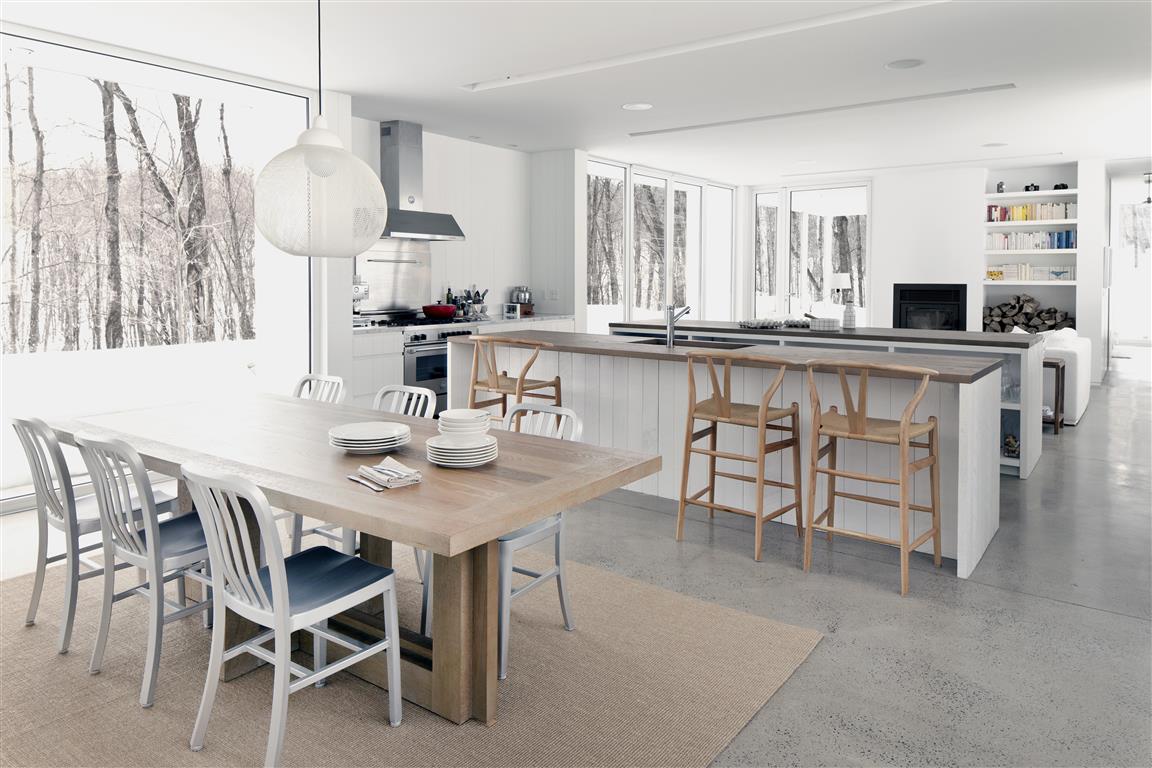 Lose yourself in the surrounding nature.
The combination of white fenestration and light wood exterior allows the cabin to blend harmoniously with its natural surroundings, creating a seamless connection to nature.
Coastal & Cottage Aesthetics
By combining white fenestration with light wood often evokes a coastal or cottage aesthetic. It is reminiscent of a vacation home, adding a feeling of relaxation to the cabin's surroundings.