Emphasize architectural details.
Black fenestration can accentuate the architectural details of your home, such as window frames, mullions, and door panels. This can create a visually appealing composition and draw attention to the design elements of the façade.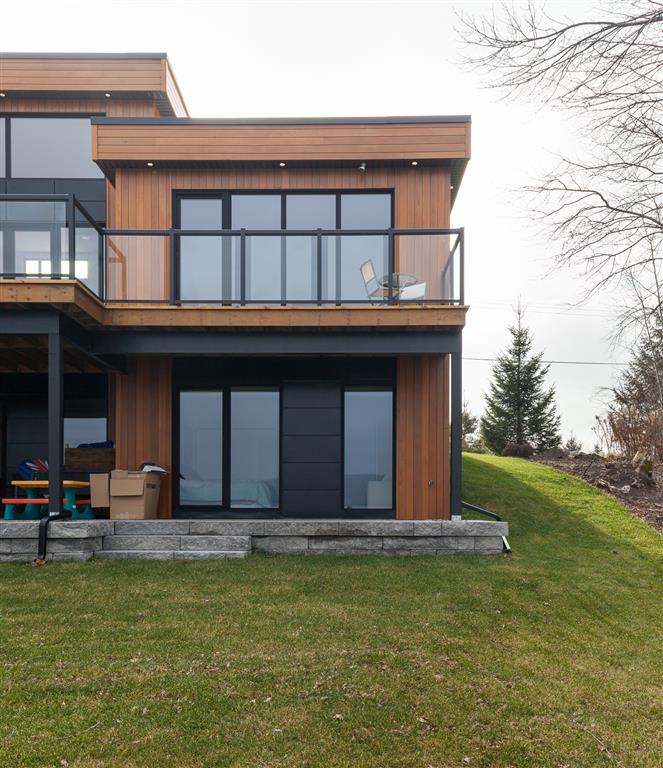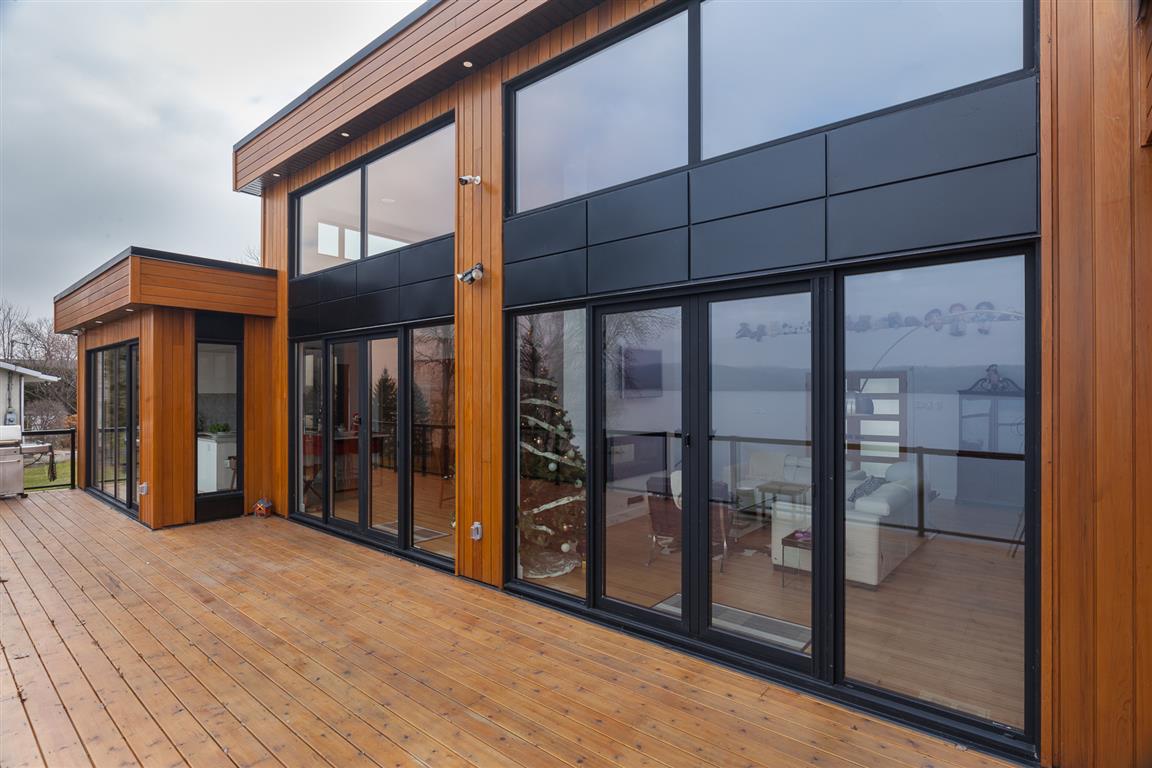 Balance the Color Palette.
While the contrast is essential, it is imperative to ensure that the overall color palette remains balanced and cohesive. Consider incorporating neutral or complementary colors in other elements of your exterior design to prevent the contrast from becoming overwhelming.
To add depth and interest to the design, consider using different textures in combination with the color contrast. The matte finish of black fenestration against the textured surface of orange wood can create a dynamic and visually appealing effect.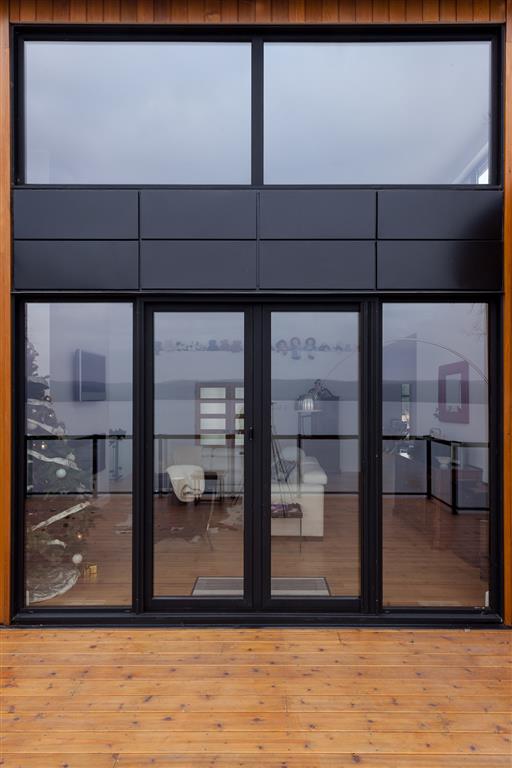 The suitability of this color combination will depend on the architectural style of your home. While it can work well with contemporary and modern designs, it may need more thoughtful integration with traditional or rustic styles.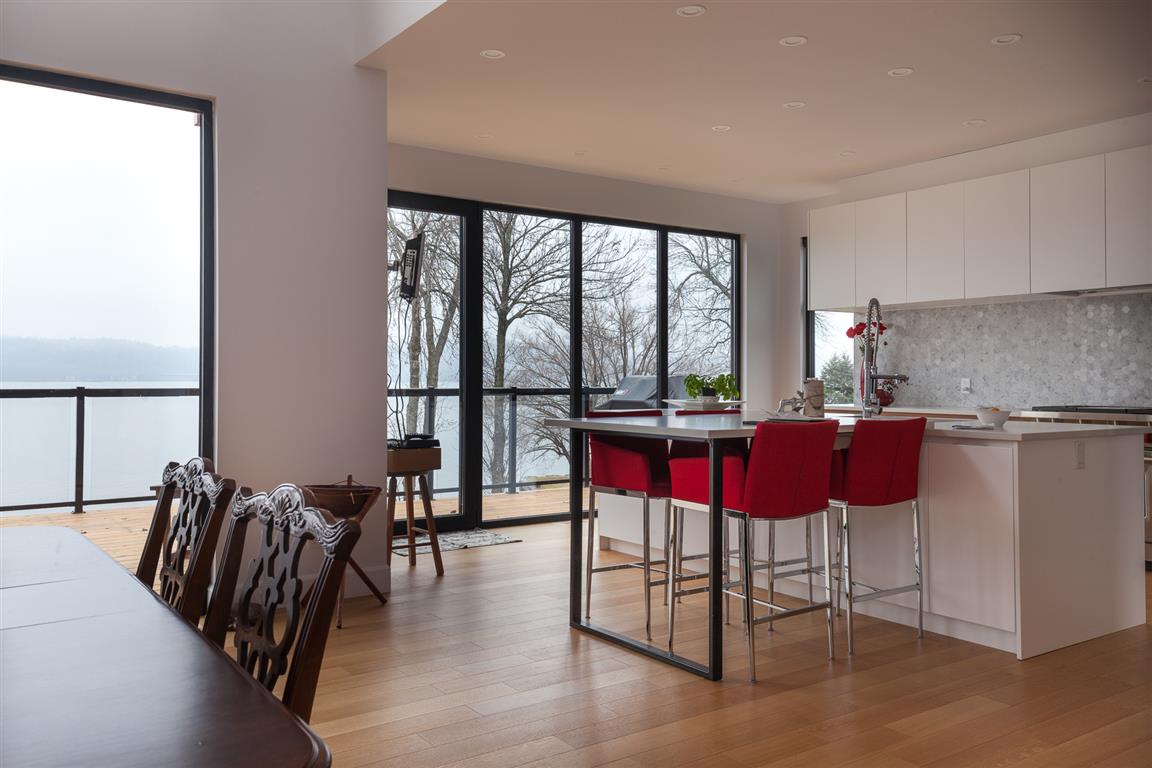 Mullions add a sense of rhythm, proportion, and balance to the fenestration design. They break up larger expanses of glass, creating an appealing and dynamic visual effect.
Residential, new contruction