Picturesque Views for Riverfront Living: The benefits of oversized panoramic windows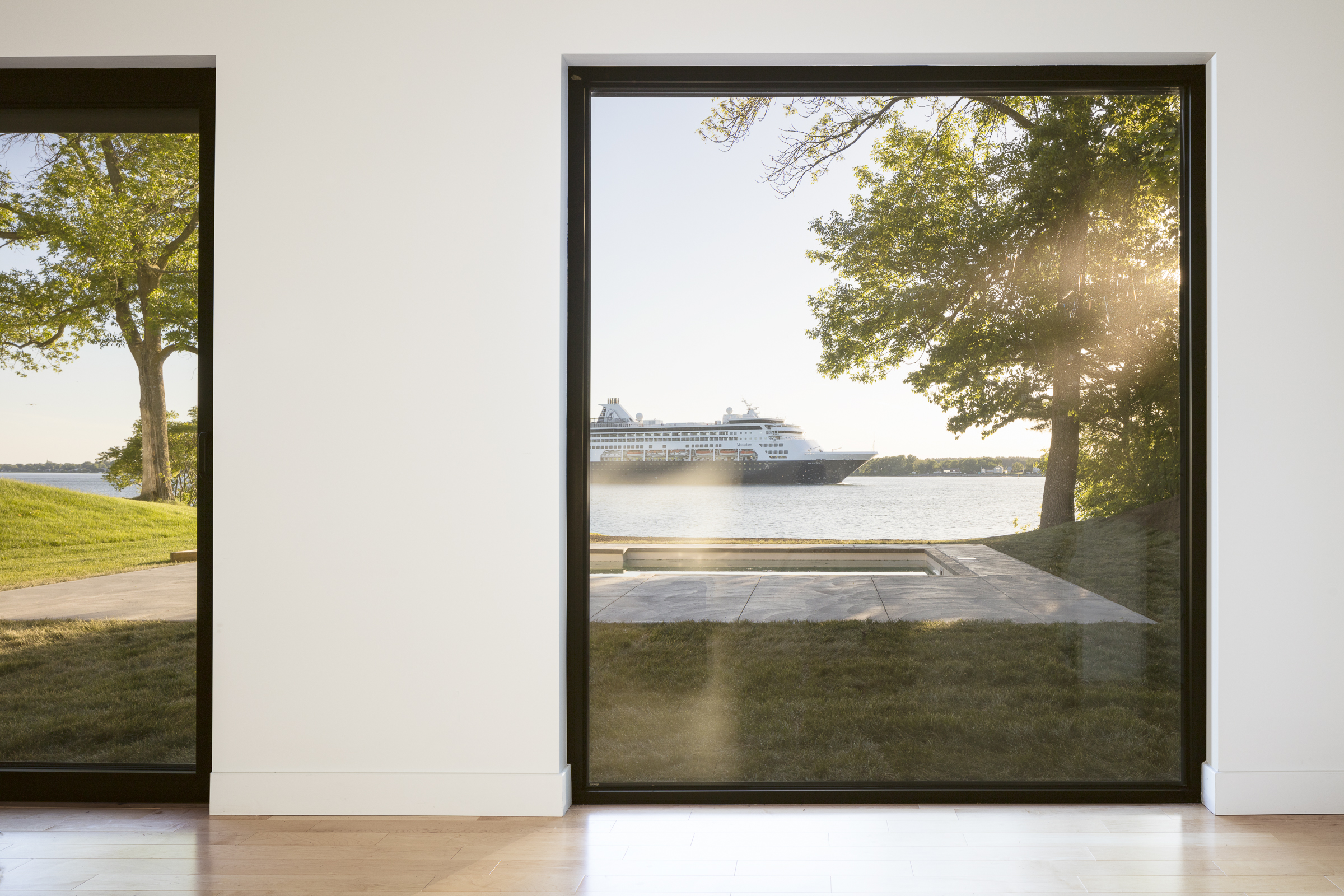 To truly embrace the beauty of a lakefront location, large windows are a must.
Panoramic Living.
The primary reason to opt for large oversized windows in a cottage or lakefront home is to capture the breathtaking views. These expansive windows frame the ever-changing natural masterpiece that lies beyond.
Abundant Natural Light.
Oversized windows come with an abundance of natural light, creating an inviting and airy atmosphere in your home. You'll enjoy a sun-drenched living space during the day.
Seamless Indoor-Outdoor Connections.
Large windows blur the boundary between your indoor and outdoor spaces, allowing you to feel as though you're living in nature. Sliding or folding glass doors can take this connection to the next level, creating a transition between your living room and the lakeside deck or patio.
Customization. 
Large windows can be customized to match your home's architectural style and your personal taste. You can choose from various materials, frames, and finishes, ensuring they blend seamlessly with the overall design of your home.
Oversized windows are more than just architectural elements; they're portals to a life of serenity, beauty, and luxury. Their ability to capture stunning panoramas, flood your home with natural light, and connect your indoor and outdoor spaces is unmatched. Consider large windows to maximize the charm and allure of your lakeside retreat.